BSI PGA Diploma students raise funds for the SA Golf Development Board
Impressive Funds Raised By Our PGA Students
We are very proud to announce that our 3rd-year PGA Diploma students have raised an impressive amount of R38,728.18 for the SA Golf Development Board through the golf day they hosted last month.
A big thank you to all the sponsors of the golf day; Srixon/Cleveland, Puma Golf, Proitup, Titleist, Konica Minolta, The Conradie Family, The Williams Family, The Eastern Family, Schneider Electric, Pioled Lighting, Serengeti Golf Estate, The Golfers Club, Martin Briede, and Gavan Levensen.
Pictured below, are the students presenting a cheque to Andy Ostle, the Regional Manager of SAGDB Central Gauteng Branch. Well done to all of you. An amazing achievement and top marks for the fantastic event that you hosted. The bar has now been raised for next year's student group.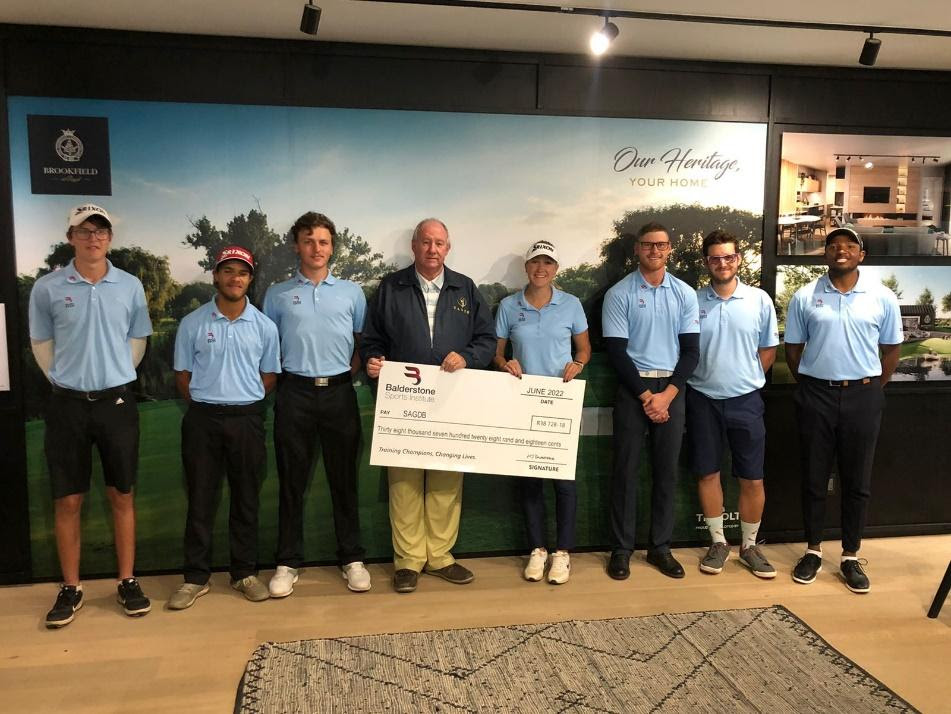 Read the BSA Newsletter Below
BSI_Newsletter